18 Aug

Behind the Wheel of Change: Interview with Turnpoint Consulting's Founder, Expert in Automotive Recruitment

In the heart of Tokyo's vibrant landscape of innovation and industry, emerges Turnpoint Consulting—a shining beacon of excellence, specializing in the realm of automotive and mobility recruitment.

In this article, through an interview with Andre Lindeque, the CEO of Turnpoint Consulting, we will try to unravel why Turnpoint Consulting was founded and what makes it different from other agencies.
1. Interview Introduction
Turnpoint Consulting, headquartered in Tokyo and established in December 2016, is a specialized recruitment agency focused on the automotive and mobility sectors. Leveraging its expertise, Turnpoint offers comprehensive consulting services to meet the recruitment needs of clients within these industries.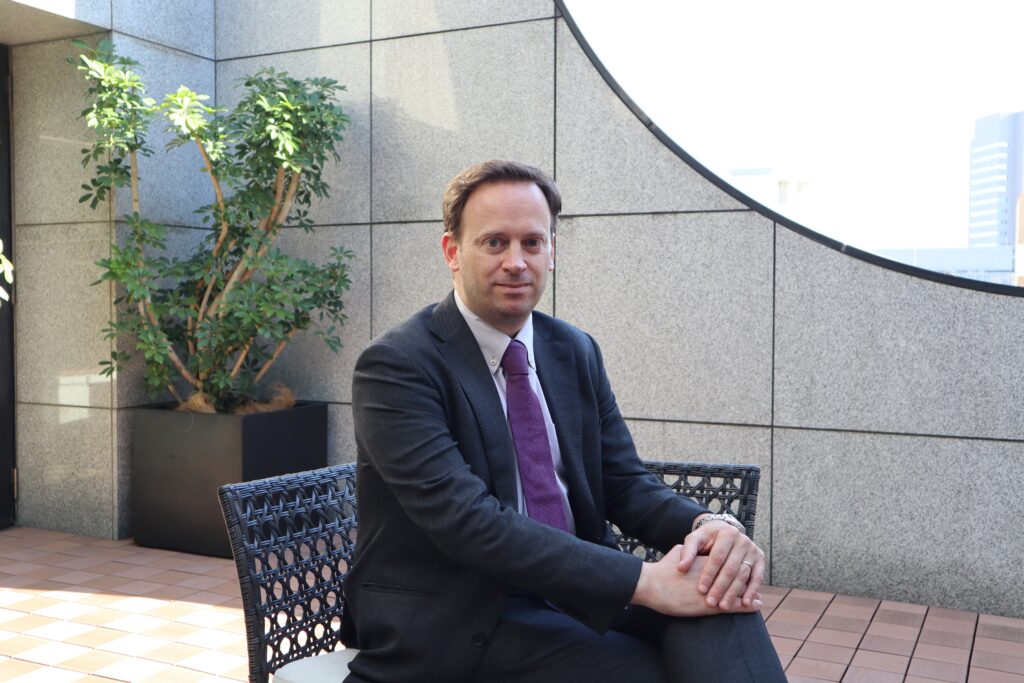 Andre Lindeque | Representative Director 
Educated in the UK, Andre studied International Management at the University of Bath. He lived in France for two years before moving to Tokyo in 2005.
With a background in recruitment, he founded one of Japan's pioneering Automotive Recruitment Teams after having recruited in various industries including the Hospitality and Market Research sectors. 
Notably, in 2014, he became the sole foreign-born Sales Divisional Director at the Tokyo Stock Listed, JAC Recruitment.  In 2016, he launched Turnpoint Consulting with a global vision to establish it as the leading automotive recruitment agency.
2. Expertise in the Automotive Industry
Why is Turnpoint Consulting specialized in the automotive industry?
I chose to establish an automotive specialized recruitment firm in Japan for several reasons.
Firstly, the automotive sector holds a pivotal role in Japan's economy with deep engineering excellence and technologies. Given its importance gave Turnpoint Consulting a huge opportunity to grow in this market.
Additionally, the global automotive landscape is rapidly evolving with trends like electric vehicles, autonomous driving, and connectivity shaping the future of transportation. Specializing in the automotive industry allows us to be at the forefront of these changes, assisting both established companies and startups in finding the right talent to navigate these transformations successfully.
In summary, our decision to specialize in the automotive industry is driven by a combination of our passion for innovation, appreciation of Japan's automotive heritage, and desire to connect talented professionals with meaningful opportunities in an ever-evolving and critical sector.
3-1. Strength as a Premier Recruitment Agency
What's are the points of differentiation from other agencies?
We take great pride in working honestly and with transparency with our customers firmly in our minds. So I think this customer focus continues to be a key point in giving our customers a superior experience.
When I think about very small boutique recruitment firms I think they tend to be focused on a few corporate customers but are not able to give many options to professionals who may want to evaluate more opportunities before changing companies. On the other hand when I think about large firms I think they often move towards high volume activity but are not being selective enough to add deeper value to their customers.
At Turnpoint Consulting because we work with a large number of companies in the automotive and mobility markets, we can offer professionals many choices for their career advancement. On the other hand, companies know immediately when they talk with our recruiters that we know our market area and have a large pool of relevant professionals in our network.
3-2. Strength as a Premier Recruitment Agency
Are there any successful case studies and achievements in the automotive industry?

If we consider the automotive consumer brands in the Japanese market, there is no other automotive recruitment consultancy  who has done more successful C-Level searches in the market than Turnpoint Consulting.
4. Approach to Career Support
What is the strategies for identifying the career paths desired by job seekers ?

One of the issues that professionals have in the market is the visibility to know what impact certain choices will have on their long term career development. As an automotive specialized recruitment firm we have accumulated through data and experience a large amount of expertise to give meaningful advice to job seekers.
When we give advice we not only consider the professionals next step but zoom out to allow them to consider the potential career path beyond the position they are considering now. This is of genuine value because missteps can have negative consequences for your long term career development.
5-1. Current Trends and Future Prospects in the Automotive Industry
What is the insights on trends and future prospects within the automotive industry?

There are so many trends happening simultaneously in the industry – many which are known already such as electrification, shared mobility, autonomous driving and connected vehicles which means that the talent required shifts dramatically towards software, electronics and battery related engineering. Young professionals considering the automotive industry should certainly take this into consideration when choosing their majors at university and working professionals would benefit greatly to take courses to reskill in their hot areas in the market.
Another trend which is perhaps less known about the automotive industry is the shift towards digital channels which has some significant impacts on how organizations structure themselves especially on the commercial side of the automotive business. If the retail market shifts from having vehicles in showrooms to an online build-to-order model then sales roles will be far less important than marketing – mainly digital but also event and experiential marketing.
5-2. Current Trends and Future Prospects in the Automotive Industry
Provision of beneficial information for job seekers considering career changes

Most job seekers these days have had some negative experiences with recruitment agencies but when working with a highly professional recruiting firm the benefits can be considerable. Firstly, you get to put your thoughts in order regarding your career and get to discuss potential options with a professional who can give you insights into how your career could potentially develop.
If you have a clear vision for where you want your career to be in the future, you can also receive good advice on any skills you may want to develop to help you get there. Of course if you apply to positions you will have someone with a solid connection at those companies representing you which increases your chance of getting an interview. In addition to this, our consultants can guide you and prepare you for each interview step and finally negotiate an attractive compensation package.
6-1. Message from the Representative
Could you give encouragement and advice for job seekers contemplating career transitions?

At Turnpoint Consulting, we really value knowing you in the market. If you are career oriented as a professional then it is critical to have a good partner who can understand who you are and what you want for your future. Then it's just a question of timing  and this is why we think it is critical to register with us – because you never know when that rare opportunity you want will appear in the market – but we will know and can share with you.
I believe this long term view of relationships are one important part for managing your career effectively. Another critical point is to make career decisions grounded in logic rather than emotion. So when the right opportunity comes up that will elevate your career, you can be decisive and grab it before it is offered to someone else in the market.
6-2. Message from the Representative
 What is the vision and beliefs of Turnpoint Consulting?

We are dedicated to advancing our customers. We aspire to be an automotive specialized recruitment partner known  for engaging with our customers on a level of knowledge and insight far superior than our competitors and to be the most trusted recruitment partner in the market.
7. Contact and Application Information
If you are passionate about working in the automotive & mobility industries then we strongly recommend to register with us as a first step to a professional relationship that could lead to exceptionally life changing positive opportunities.
Get in touch by registering!